Welcome
Hello! We offer junior tennis, golf, pickleball and active wear for kids ages 3-14. We also have the largest collection of junior all white options for clubs with dress code rules. Free standard shipping on orders of $99 and up (USA only). #dream, believe, achieve.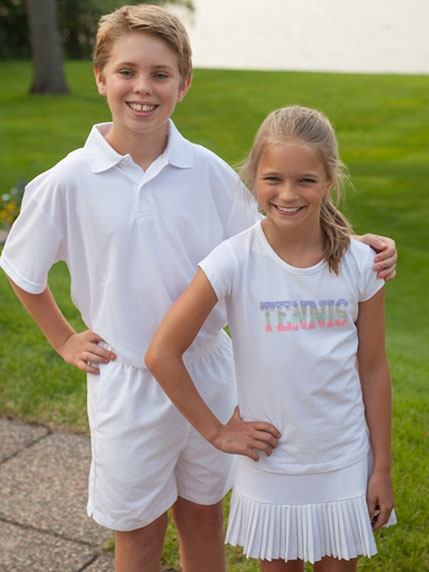 Tennis Whites For Kids
Does your club have white rules? We have a large selection of whites in tennis dresses, skirts, tops, shorts, polos, crews, caps & visors!
Shop now